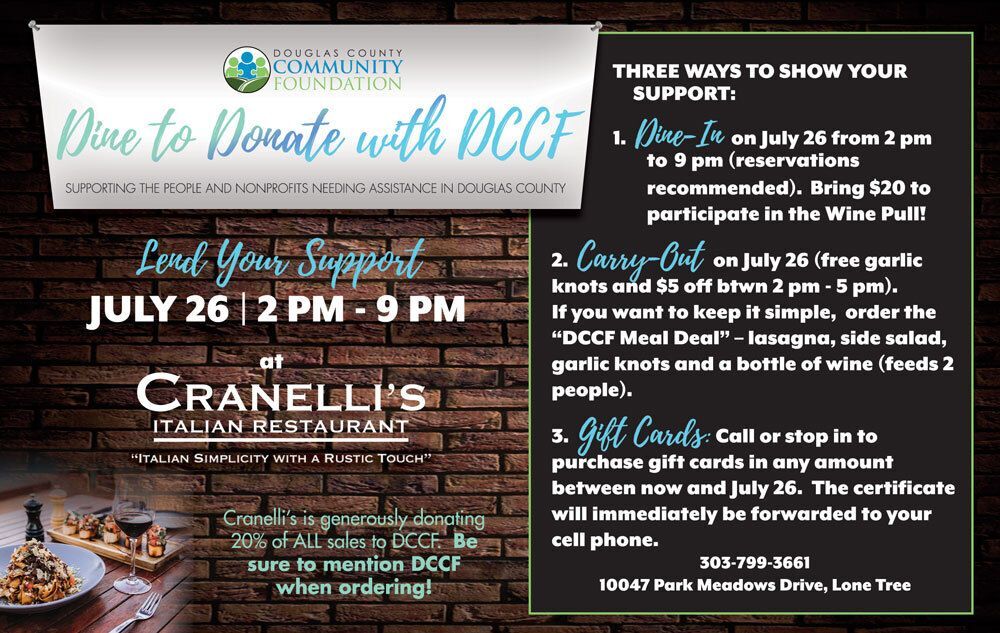 Three ways to show your support for Douglas County Community Foundation.
1. DINE-IN onn July 26 from 2pm to 9pm (reservations recommended). Bring $20 to participate in the Wine Pull!
2. CARRY-OUT on July 26 (free garlic knots and $5 off between 2pm and 5pm). If you want to keep it simple, order the "DCCF Meal Deal" - lasagna, side salad, garlic knots and a bottle of wine (feeds 2 people).
3. GIFT CARDS: Call or stop in to purchase gift cards in any amount between now and July 26. THe certificate will immediately be forwarded to your cell phone.
303-799-3661
10047 Park Meadows Drive, Lone Tree