Amy Sherman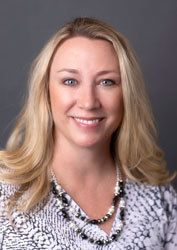 Amy Sherman is the President & CEO of the Northwest Douglas County Chamber & EDC.  The Northwest Douglas County Chamber & EDC partners with the public and private sectors to shape and provide healthy business policies and resources for Highlands Ranch, Lone Tree, Roxborough, Sterling Ranch, and the Santa Fe Corridor. 
Amy brings more than 25 years of experience in the chamber of commerce, trade association and economic development industries to the team.  Her strong organizational management skills help her shine in being a catalyst for business growth, a convener of leaders and influencers, and a champion for the community.  
Amy was one of Denver Business Journal's 40 Under 40 winners in 2012, Economic Development Rookie of the Year in 2013, and Denver Business Journal's Top Women in Energy in 2015.  Additionally, Amy was awarded the Colorado Chamber President of the Year 2008, and top women of Jefferson County in 2011.  
Previously, Amy has served as the President of the West Metro Chamber in Jefferson County. Prior to that, Amy worked for the Longmont Area Chamber of Commerce, Colorado Tourism Office, and the National Potato Council.  She has served on numerous non-profit Boards in the Denver Metro region.
Amy has a degree in Communications and Psychology from the University of Kansas. She is an accredited Chamber of Commerce Executive, and a graduate of the U.S. Chamber's Institute for Organizational Management.  Amy is a Douglas County native and lives in Sterling Ranch with her husband, Steve, and boy/girl twins.