Michael Brumley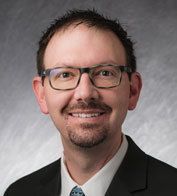 Michael provides executive oversight on projects in the Colorado vertical building market. Since joining Kiewit in 2002 as an engineer, Michael has built his career around successful project delivery and satisfied clients. He has worked in a number of roles during his tenure with Kiewit and has deep experience in preconstruction, project estimation, construction management and project controls. 
In his current role as project executive, Michael is responsible for overseeing projects and preconstruction in a variety of markets, including commercial, mixed-use, industrial, government and education. Currently, he is the project lead for Kiewit's new regional headquarters campus in Lone Tree. 
Locally, notable projects that Michael has worked on include the 9th & Colorado mixed-use redevelopment, Denver Union Station, Lincoln Parking Garage (as part of the TREX project), GSA-Citizenship Immigration Services in Centennial, Chambers Center at the University of Denver, and The Clayton Foundation Early Childhood Education Center, among others. 
Education: Bachelor's degrees in Architectural Engineering and Spanish, University of Colorado. Licensed professional engineer, DBIA certified. 
https://www.linkedin.com/in/michael-brumley-57256b50/
About Kiewit
Kiewit is one of North America's largest and most respected construction and engineering organizations. With its roots dating back to 1884, the employee-owned organization operates through a network of subsidiaries in the United States, Canada, and Mexico. Kiewit offers construction and engineering services in a variety of markets including transportation; oil, gas and chemical; power; building; water/wastewater; industrial; and mining. Kiewit had 2020 revenues of $12.5 billion and employs 27,000 staff and craft employees.