Pamela Ridler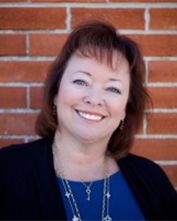 Pam Ridler became the President/CEO of the Castle Rock Chamber of Commerce in 1998. Prior to her position with the Castle Rock Chamber, she worked for six years as the Vice-President of the Fort Collins Area Chamber of Commerce. Pam got her start in the non-profit arena as director of the United Way of Ellis County in Hays Kansas.
Pam earned her undergraduate and masters degrees from Fort Hays State University in Kansas. She is a Certified Chamber Executive in 2006, which is the only national certification for chamber professionals. Pam is also a graduate of the US Chamber of Commerce Institute for Organization Management class of 2000. She currently services as Vice-President of the Western Association of Commerce Executives (WACE).
Some of her community leadership roles include: Past Chairman of the Colorado Chamber of Commerce Executives (CCCE), current board member and officer of the Douglas County Community Foundation (DCCF), current board member of the Castle Rock Economic Development Council; Treasurer of the Douglas County Business Alliance and Chair-elect of the Southern Colorado Business Partnership.
Pam and her husband Randy have been married for 36 years and have two sons, Ryan (Nashville TN) and Lance (Castle Rock CO). Pam is the proud grandma "Mems" of six grandchildren.