Tera Radloff, Vice Chair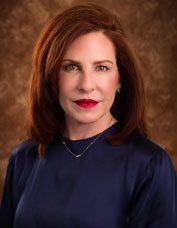 Tera Radloff has been a resident of the City of Castle Pines for 20 years and a passionate advocate for the community for 12 years in the capacity of Council Representative and Mayor. In that role, she established fiscally-responsible programs for Castle Pines leaving City finances in the strongest position they have ever been in our history. Additionally, she continues serving her community as a board member on the Castle Pines North Metropolitan District.
Ms. Radloff spent many years as a businesswoman in the high-tech industry across the Front Range. In her business roles, she held several positions that provided experience and insight across a broad spectrum of critical departmental disciplines, including marketing, advertising, public relations, communications, customer care, project management, information technology/engineering, security and product development. Ms. Radloff's experience on various large-scale projects has taught her to focus on issues in a rational manner and work collaboratively on results that benefit all parties involved.
In her downtime, Tera advocates and participates in community-service programs because she believes giving back to areas of need is her civic duty. She has spent years volunteering and serving on community boards, including the Douglas County Library Foundation and as a long-term board director at Genny's Hope Foundation that she helped to form. Tera and her husband, Jon, enjoy the outdoors with their 2 standard poodles and the Colorado Lifestyle by running, hiking, biking, golfing, snowshoeing and various sporting events.