Will Mace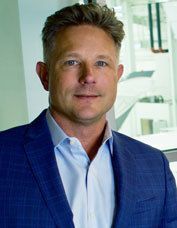 Originally from Santa Barbara, California, Mr. Mace now calls Castle Rock, Colorado home. Mr. Mace has over 20 years of experience in the Real Estate Development, Construction and Asset Management industries.
Will maintains a Colorado Real Estate Commercial Broker's license and participates in Aviation Real Estate transactions nationwide involving development, acquisitions, sales/lease negotiations and asset management with Business Aviation Group (BA Group) and Aviation Property Network (APN). His professional credentials include multiple state General Contractor and Real Estate licenses, including industry specific professional certifications, in addition to allocating time as a Board Member for the Santa Barbara County Contractors Association (SBCA), Colorado Aviation Business Association (CABA), and Douglas County Community Foundation.
Throughout his career Will has participated in over $100M in real estate transactions across the residential, commercial, multi-family and aviation asset classes. Applying his extensive background in construction development, due diligence, market research and valuation Will guides his clients throughout all phases of a transaction. Will's process begins with understanding the investment objective, the needs of all stakeholders, how to deliver peak performance to achieve the highest quality end result, while creating strategic opportunities for the firm.
Previously Mr. Mace served as Director of Development at L&M Capital managing a multi-million dollar "Class A" real estate portfolio. In this role he was responsible for asset performance, overseeing capital planning, budgeting, and the implementation of portfolio objectives.
As an avid cyclist and downhill skier, Will's free time is spent with his family and friends taking advantage of the incredible Colorado outdoors.