Christopher P. Elliott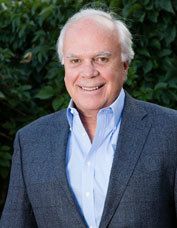 Christopher P. Elliott has been involved in the real estate and construction industry for almost 50 years. He began his career with the law firm of George Alan Holley and Associates in Golden, Colorado. The firm concentrated their efforts on behalf of land development matters for construction and home builder clients.
In 1980, Elliott joined Medema Homes, Inc., then Colorado's largest homebuilder. He initially was responsible for the processing of entitlements and in 1982 was promoted to Vice President of Land Development. During his tenure with Medema, Elliott oversaw the development of over 20,000 residential lots in excess of 40 communities along the Colorado and Wyoming front-range.
In 1985 Elliott began a custom building and land development operation. From 1985 to 1995 Elliott built over 600 homes and developed over 2,000 acres in metro Denver.
Since 1995 Elliott has concentrated his efforts exclusively in the land development arena. Projects are typically large master planned communities although many small infill neighborhoods have been a part of the mix. All of the projects have been in the metro Denver area and consist of mixed uses, both residential and commercial.
Elliott has been active in his industry associations having served as a director and as the president of both the Denver Metropolitan Homebuilder's Association and the Colorado Association of Homebuilders. He also chaired the Colorado Housing Council in 1992-93 and Colorado BUILDS from 2012-2020. He is also a founding member of HomeAid Colorado, a charitable organization devoted to the temporarily homeless.
Elliott holds a Bachelor of Science Degree in Business-Real Estate, from the University of Colorado.
Elliott is a Colorado native and resides in Greenwood Village with his wife. They have three adult children.