Justin Vaughn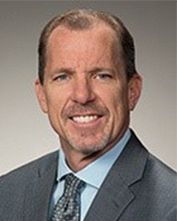 Attorney Justin Vaughn is a strategic problem-solver, an ability that has served him well since he began his legal career in 1994.
Justin's clients range from entrepreneurial innovators to late-stage middle market companies, from small retailers to multi-national corporations. He establishes corporate structures, advises for growth and expansion, places appropriate legal protections, and engages in the sale and acquisition of closely held business interests.  Justin brings this knowledge to his outside general counsel work, providing flexible and practical perspectives that enable companies to operate successfully. A successful litigator and transaction attorney, Justin prides himself on his commitment to his clients and the legal profession as a whole. He views his role as both a legal advisor and educator, providing comprehensive advice and information to his clients to help them in the decision-making process. Justin exemplifies the highest level of integrity, striving to deliver results that exceed his clients' expectations. His purpose is to create an honest and fair environment so that business owners can achieve success.
Justin is a frequent public speaker on business planning and strategies, mergers and acquisitions, nonprofit issues, employee claims, complex trust options, and estate planning for business owners.
Justin has provided substantial representation in the following service and product industries:
·         Manufacturing and retail
·         Aerospace
·         IT/software
·         Construction contracts and litigation
·         Real estate transactions and litigation
·         Banking
·         Franchisees
·         Insurance carriers
·         Accountants
·         Medical practices, licensing and litigation
·         Wealth advisors
·         Auto dealerships and body shops
·         Restaurants
·         Government contractors
Justin worked for the largest law firm in northern Arizona and subsequently founded the Arizona firm of Vaughn Ledbetter, PLLC, later The Vaughn Law Offices, PLLC.  He moved his practice to Denver, Colorado and joined Lathrop Gage GPM for a period of time before reopening his own firm.
A firm believer in supporting charitable and community causes, Justin currently serves as the board vice-chair for Make-A-Wish Colorado, and he serves on the boards of The Douglas County Community Foundation and The Big Idea Project.  During his career, he has served on the board for the Highlands Ranch Chamber of Commerce (chair), Rotary (President), United Way, A.R.C., Douglas County Business Alliance, Hide in Plain Slight, Crossroads Youth Services, the Verde Valley Fair Association, Buena Vista Children's Services and the Cottonwood Chamber of Commerce, where he was named Volunteer of the Year.
Justin and his wife, Anita, have a blended family of nine children. He participates in athletic activities with his children, and has coached many of his children's sports teams.  Justin has been an active member in many church activities, and has acted and sung in multiple theatrical productions.  He has his pilot's license, an advanced scuba certification, and a motorcycle endorsement.  Justin has competed and won a state championship in quad motocross racing, has competed in triathlons and recently completed his first marathon in Big Sur, California.
Court Memberships
Colorado
Arizona
Honors
Best of the Best per Market Surveys of America
5280 Magazine, Five Star Financial Services Professional Award, 2015
Cottonwood Chamber of Commerce, Philanthropist of the Year, 2007
·         Recognized as "Best of the Best Attorney" for Highlands Ranch, Centennial, Lone Tree, and Englewood, Colorado.
Professional Affiliations
Make-A-Wish Foundation of Colorado, Vice-Chair
Douglas County Community Foundation, Board Member
The Big Idea Project, Board Member
Highlands Ranch Chamber of Commerce, Former Board Chair
Phoenix Trial Lawyers Association, Former President
Speaking Presentations
"Litigation Avoidance for Business Owners," Lathrop Gage in house seminar for CEOs, 2018
"The Intricacies of Business Acquisitions," Atlas Business Advisors, 2018
"Lawsuits that Business Owners never See Coming," Higher Results seminar series, 2018
"Sexual Harassment in the Workplace," I2I Workforce webinar series, 2018
"Key Contracts for your Employees," I2I Workforce webinar series, 2018
"Employee Lawsuits," I2I Workforce webinar series, 2018
"Business Planning and Sales/Destination Planning for Business Owners," Atlas Business Advisors, 2017
"Communication Skills and Personality Traits," Make-A-Wish Youth Council, 2017
"Business Planning and Sales/Destination Planning for Business Owners," Trilogy Financial, 2017
"Estate Planning Basics," Jenkins Wealth, 2017
"Estate Planning Basics," Trilogy Wealth, 2017
"Estate Planning Basics," Douglas County Seniors, 2017
"Business Planning and Sales/Destination Planning for Business Owners," Auctoris lecture series, 2017
"Estate Planning Fundamentals," Denver Senior Coalition, 2017
Speaker, "Wage and Overtime Laws," Highlands Ranch Chamber of Commerce, 2016
"Non-Profit Laws and Regulations," Morgan Stanley Non-Profit Retreat, 2016
"Estate Planning Basics," Lecture Series at Arapahoe College and CO Christian University
"Successful Trial Techniques," Christian Legal Society National Conference, 2015
"Avoiding Fraud," Beyond Strategy's workshop, 2014
"Avoiding Employee Claims," Highlands Ranch Chamber of Commerce, 2013
"The Legal Pillars of Business," AZ Chamber of Commerce, 2013