Lawrence P. Jacobson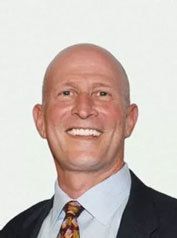 Mr. Jacobson is a career real estate professional with a passion for creating high-quality mixed-use neighborhoods that serve and enhance the lives of their tenants, residents and surrounding communities. Prior to joining Westside, Mr. Jacobson held positions with publicly traded and privately held homebuilders including Division President and General Counsel and served as a Principal of Colorado-based real estate investment firms with projects in Castle Rock, Aurora, Parker, Longmont, Thornton, Commerce City and Berthoud. In his previous roles, Mr. Jacobson has personally managed the acquisition, financing, entitlement, horizontal development and disposition of more than 4,000 acres of land with a value in excess of $1 Billion. In addition to horizontal development and entitlements, Mr. Jacobson has also overseen the vertical development of more than 2,000 multifamily rental units, 5,000 single-family residences and 1,500 multifamily for-sale units.
Mr. Jacobson received a Bachelor of Science in Economics from the Wharton School at the University of Pennsylvania and a Juris Doctor from the University of California at Los Angeles School of Law, and is a member of the Colorado bar. Mr. Jacobson served on the Building Committee of Temple Sinai in Denver, CO, effecting a $6MM campus expansion. Later, Mr. Jacobson served on the Executive Committee and then as President of Temple Sinai. Currently, Mr. Jacobson is on the Board of Directors of the Douglas County Community Foundation. Larry is happily married and is the very proud father of 2 daughters and one step-son. In his spare time he enjoys golf, yoga, cooking and traveling. He can be reached at ljacobson@westsideinv.com.