Tom Wiens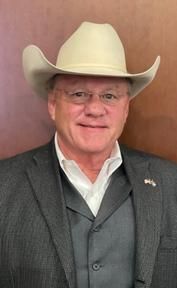 Tom Wiens is a seasoned entrepreneur with experience spanning several industries. He has assisted in the structuring of numerous types of transactions leading the successful planning, design, construction and financing of multiple projects. He has managed and integrated business mergers and acquisitions and has been awarded US and international patents. Tom is a Director and Principle of Firstier Banks, with operations in Nebraska, Wyoming and Colorado. He also serves as an Officer and Director of Firstier Bancorp II, CEO of New West Capital, LLC (NWC) and Chairman of Wiens Ranch Company, Inc.
Wiens served as both a State Representative and a State Senator in the Colorado Legislature and was the Republican Caucus chair in the Colorado Senate. He served on numerous committees including Business Affairs and Labor, Transportation and Energy, Agriculture and Natural Resources as well as the Select Committee on Homeland Security and Emergency Preparedness. He authored school safety legislation that has become a national model and helped develop the integration of the regional all-hazard emergency response structure in Colorado. Because of his work developing Colorado's wildfire initial air attack emergency preparedness, he is an honorary member of the Colorado State Fire Chiefs Association. Tom was named Legislator of the Year by the Independent Bankers Association, Guardian of Small Business by the NFIB and received the Common Sense Award from the Civil Justice League.
Tom earned his bachelor's degree from the American University in Washington D.C., studied international economics at the University of Graz, Austria and earned his Masters of Divinity from Yale University. He has served on the board of The Children's Hospital Research Institute Foundation and the National Cutting Horse Association and is active in several charities, including organizations advocating for persecuted Christians in the Middle East. He is a speaker, communicator and thought leader in a wide range of business and public policy issues.
Tom and his wife Diana have been married 42 years and have four children and five grandchildren. They live on the Wiens Ranch south of Sedalia, Colorado.