Douglas County Gives
Douglas County Gives, a program of the Douglas County Community Foundation, was created to increase awareness of non-profit organizations located right here in Douglas County. Dedicated to promoting the many wonderful organizations and people doing good work to serve our community and beyond, each Douglas County Gives member is a qualified Colorado Gives nonprofit, and is dedicated to promoting, growing, and finding synergies among local nonprofits through increased awareness.  Each non-profit organization is passionate about its individual mission while recognizing the strength of an empowered non-profit community.
Douglas County Community Foundation has partnered with Community First Foundation to help expand the Colorado Gives Day movement throughout the state, as a Regional Champion. Regional Champions play an important role in increasing charitable giving and strengthening local nonprofits. Among the many benefits, community foundations serving as ColoradoGives Regional Champions have seen donations to nonprofits in their area skyrocket.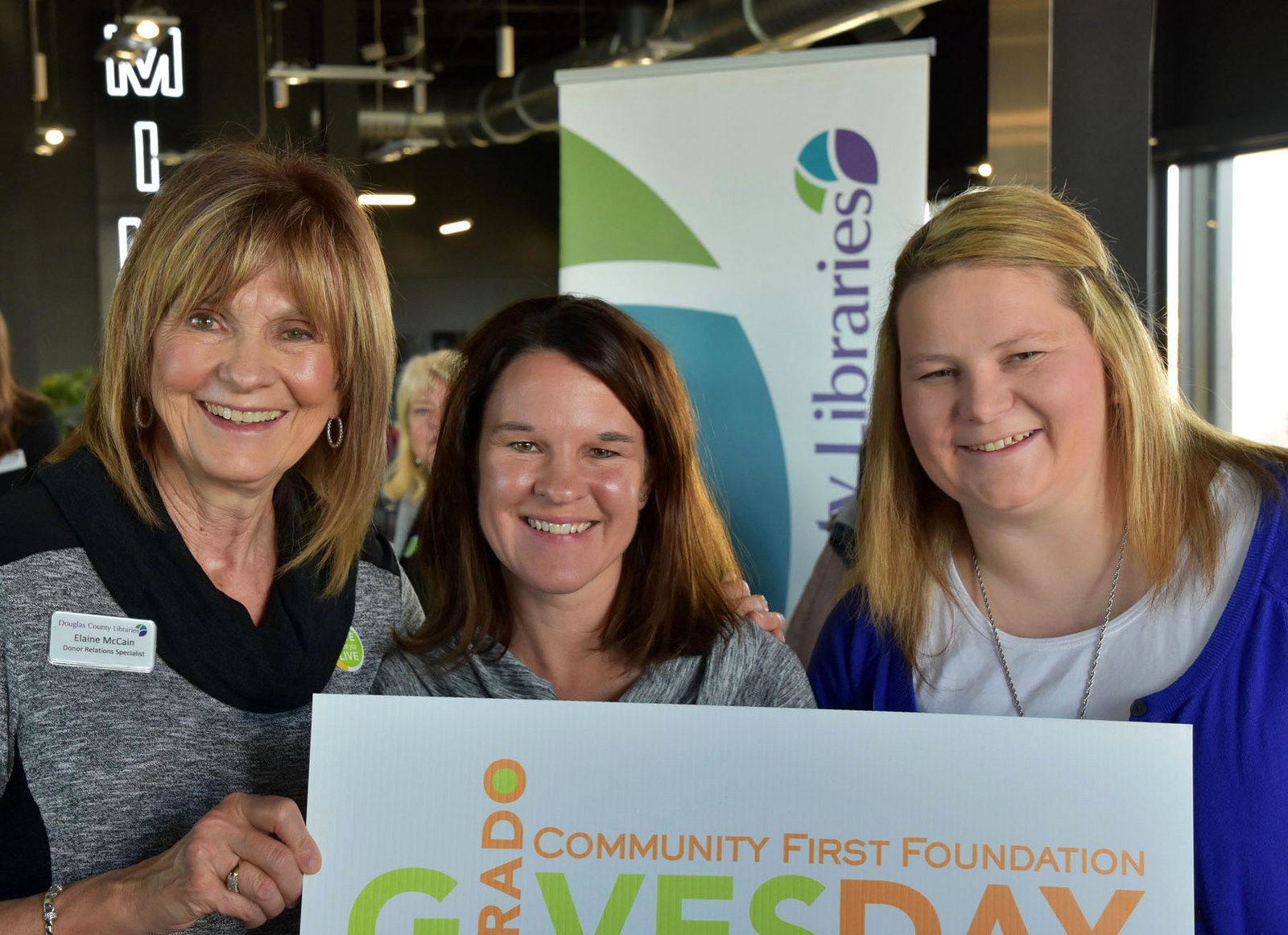 Become a Member
Your organization is eligible to join Douglas County Gives if it:
Is a qualified Colorado Gives Day participant (Click Here for more details)
Is headquartered or has a physical presence in Douglas County
Has a qualified representative of its organization sign the Douglas County Gives MOU
Did you know?  Members of Douglas County Gives raised more than $1.6 million dollars on Colorado Gives Day 2021.
Membership has its benefits!
If you are a nonprofit based in Douglas County or with significant operations in Douglas County, you can join us!  Depending upon when the membership is processed, members receive a lot of great benefits including:  
A profile in Douglas County Giving Guide – produced and circulated by Colorado Community Media prior to Colorado Gives Day to over 74,000 homes. (Membership must be received by October 21)
Marketing and outreach efforts aimed at increasing awareness
Increased social media and online presence
Year around awareness, networking and shared fundraising opportunities for your organization with other Douglas County Gives members, local businesses and government entities.
Regular meetings that include trainings, ongoing support and shared best practices to increase your organization's donation potential on Colorado Gives Day.
Questions? Please feel free to contact us!