Terri Wiebold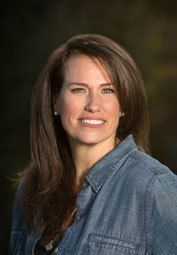 Terri Wiebold is the owner and publisher of The Castle Pines Connection community newspaper in Douglas County, bringing "a little good news" to readers every month for more than a decade.  As part of her publication, Terri features a segment called "Angels Among Us" that spotlights a local nonprofit every month.  It is her passion for helping nonprofits that brought Terri to the Douglas County Community Foundation board in 2021.
Terri holds both business and marketing communications degrees, and she worked in finance in local government in California for five years before making a career change.  One of only six women in a department of more than 200 officers, Terri was a public safety officer for the City of Sunnyvale.  During her six years as a police officer/firefighter/EMT, Terri worked patrol, in the firehouse, as a school resource officer, in community engagement and policy making, and in HR assisting with recruiting and hiring.  In 1998, she and her husband, Bob, moved to Colorado.
Terri has dedicated the past 24 years to raising her two children and running her business. She is a strong advocate for local businesses and is actively involved in the Castle Pines Chamber of Commerce (former board member), as well as a member of the Castle Rock, South Metro and Parker chambers of commerce and the Colorado Press Association.  She was named the Castle Pines Chamber of Commerce Business Person of the Year in 2013 and was honored with the City of Castle Pines Community Partner award in 2018. 
Terri is a woman of faith and enjoys yoga, going to movies, reading (audio books) and traveling with her family.